Hi,
I have been a happy user but now it doesn't synchronize between my Manjaro Xfce laptop and my Android (GrapheneOS) anymore.
On my phone it says it is on standby and that my laptop is disconnected and on my laptop (in the GUI) it says my folders are offline and my phone appears on standby.
I am on the same WiFi network and firewall on my laptop is disabled.
Please, see screenshots :
laptop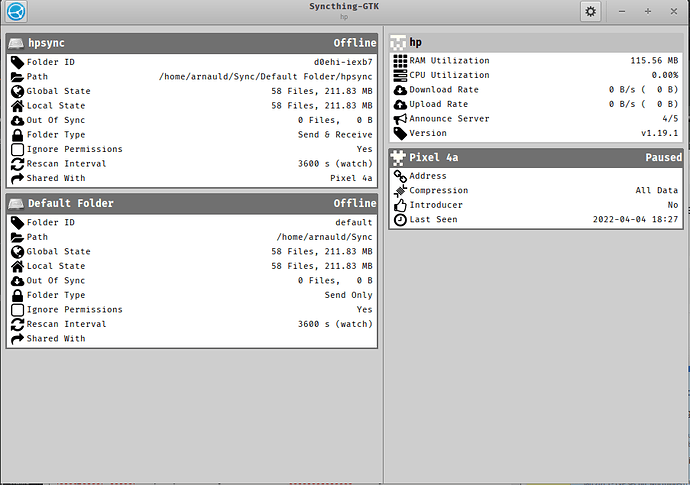 phone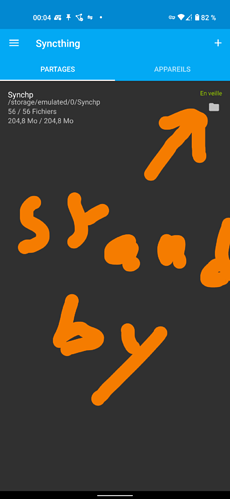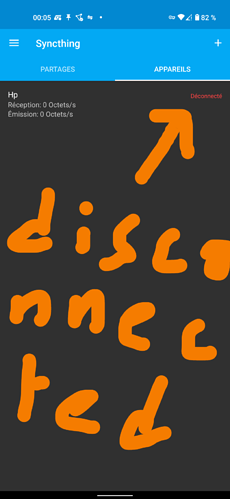 Thank you for any suggestions.