Hello again,
when opening or reloading the UI all folders are displayed as "Unknown", then one by one they switch to "Up to date" or whatever state they are really in.
This effect takes longer, the bigger (or more files?) the folder is/has and/or if the computer or HDD is slower.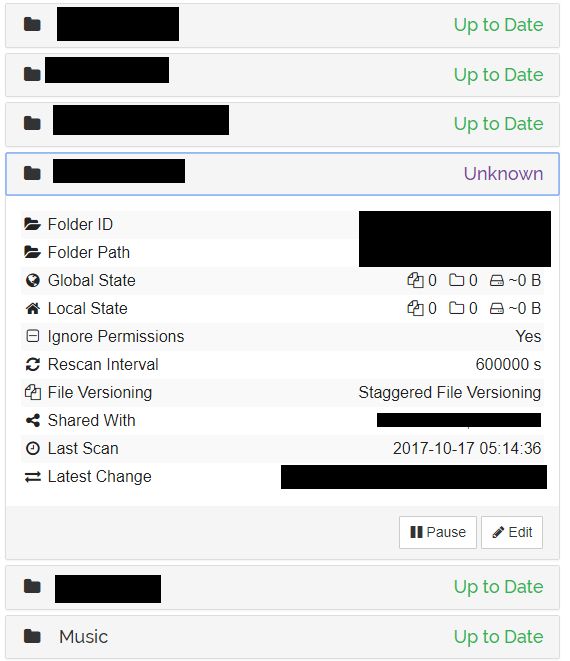 Once it is done loading: (38 seconds later)

I would assume that the Syncthing process knows the status of each folder at (almost) any time. And it should be able to show it instantly.
Can you fix this?
Greetings Fino;
p.s. Maybe if the data is not yet readily available a cache for this data might be a good idea. Being constantly updated when things change, it could deliver this data to the UI instantly.