Ola!
I'm faced with an Out of Sync due to a Symlink Folder in windows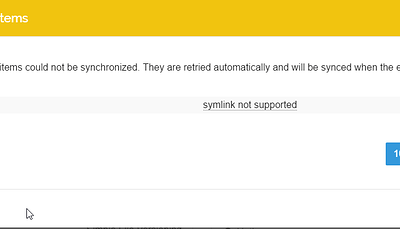 This is between NAS (Synology OS) and Home Pc (Windows OS)
The current setup
NAS
v0.14.24
no symlinksEnabled in the option
No .stignore
Home Pc
v0.14.23
symlinksEnabled = unchecked
Added .stignore
The Files folder is the symlinked folder
Real Folder location = v:\inbox\current\news\local\Files Ignore patter in .stignore = /inbox/current/news/local/Files
Any advice on this? I don't want to delete the symlink, I just want it to be ignored.
TIA!