I installed syncthing 1.9 on Ubuntu 20.4 LTS in accordance with the instructions on the syncthing website. The install went well, no errors but I have no GUI. In a term window syncthing responds to "synthing -version" with:
syncthing v1.9.0 "Fermium Flea" (go1.15.1 linux-amd64) deb@build.syncthing.net 2020-08-28 05:48:25 UTC [noupgrade] But I cannot access the GUI with Firefox.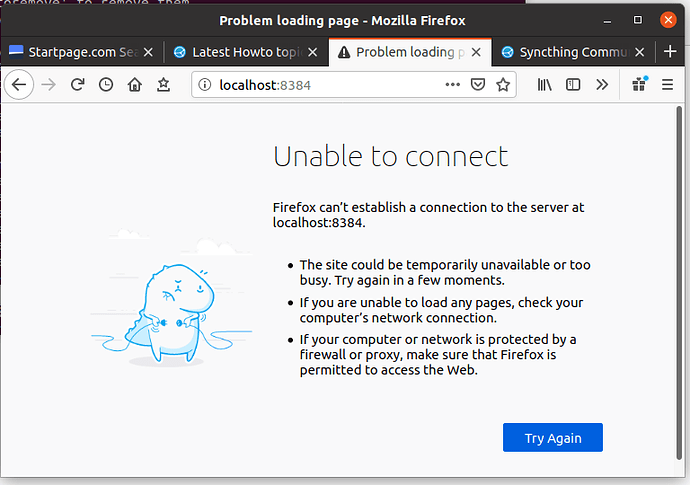 Please help.
I have successfully installed syncthing on 2 other computers with no issues.
In His service, Wayne