I have Syncthing set up on my new Debian 11 NUC device (i1670-debian) and an old Win-10 desktop (i1670FileServer)
On linux ,Syncthing reports the Music folder as Out Of Sync (Target: i1670-debian, Source: i1670FileServer)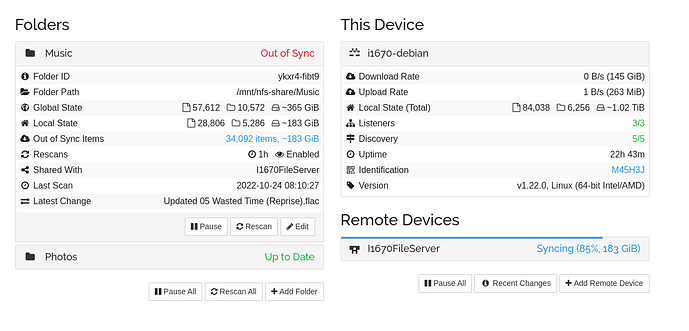 When I click on the Out of Sync items list - I am presented with a pop-up containing no information.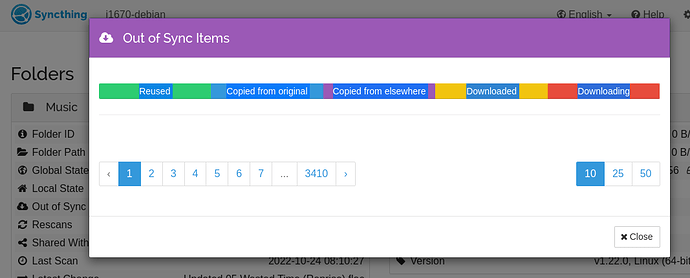 As I am new to Linux and know even less about Syncthing, I am not sure how to go about diagnosing this issue. I have tried scanning the Target folder - but that stops after a second. What I did do finally, was delete the Music folder from the target and do a clean sync again - but that too resulted in an Out Of Sync.
I would like some help to accurately diagnose this issue. Will be grateful for ideas that can help me get closer to the root cause and possibly a fix.