Hey there,
I have a server (master-flag) and another client. And i am getting confused about something. Scenarion:
Master and Client are in sync
Client deletes/adds a file within the synced folder
Master shows "Out of sync: 1 entry ~128 B" and gives option to overwrite that changes
Now the confusion: The Server shows the Client "Test" is still "up to date", but also knows that he isn't because of that 1 unsynced file. If the synced folder on one device is totally different (added/deleted files), then shouldn't it show "out of sync" or at least "modified"?
Also: What does "global status" stand for? In my scenario i would have guessed that it's the status of my master, but it seems to be the status of my client ("8 eintries" on screenshot). Didn't want to open a bug-issue in github because i have a feeling i just didn't understand this right.
Here a screenshot to illustrate: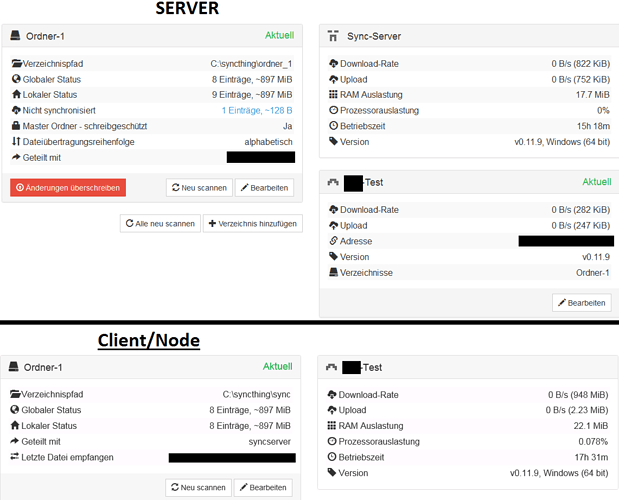 Best wishes