I'm running Syncthing on a Tablet (Android 6) and a Windows 10 PC. It worked fine for a while and then the Android device started to mis-report the Global State although everything still seems to be working.
The Local State reported by the tablet matches the Local and the Global State of the PC when everything is up to date. The differences on the tablet are constant, always less 302 files, 5 directories and 0.4 GiB.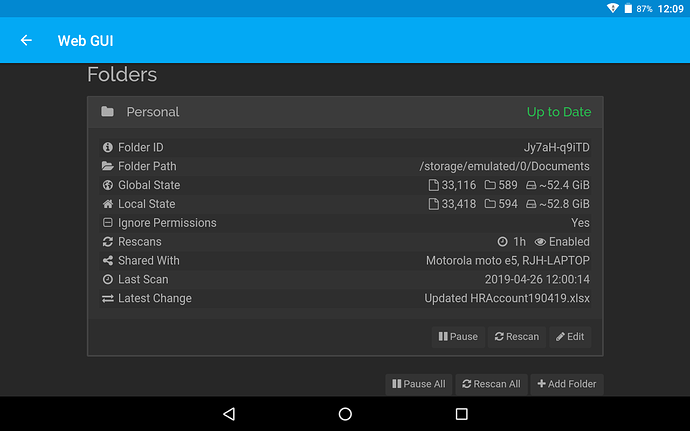 Version Information
App Version: 1.1.1 Syncthing Version: v1.1.1-dirty, android (ARM), Windows v1.1.1 (64 bit) Android Version: Android 6.0.1
Has anyone experienced such behaviour or can anyone suggest a fix?