Hello all:
I've got a folder on two devices in a larger cluster which refuses to get in sync (the same errant folder, on two different nodes, suffering from the same problem).
Here's the state of the folder on one of the 'working' nodes: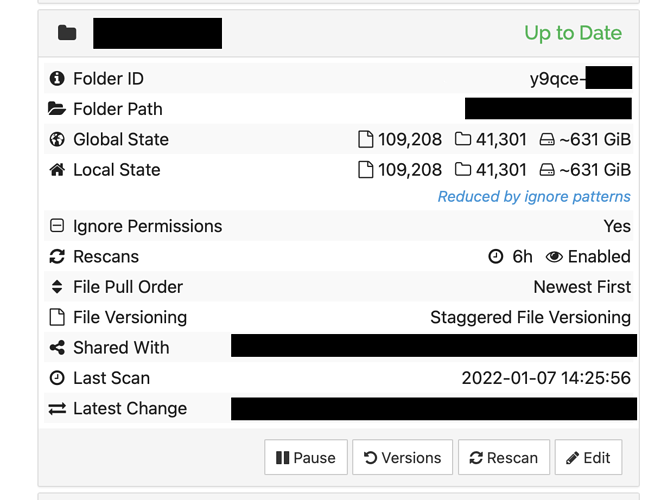 The nodes which canot get into sync have a different number of files in the Global State - and there are some files which always fail to sync. On one node, the folder status is continually flipping between Preparing to Sync and Out of Sync: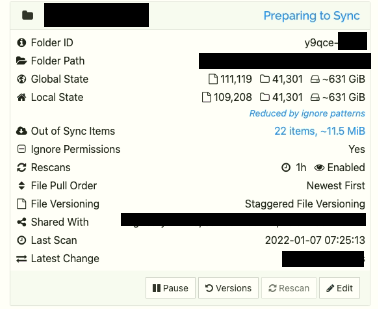 Checking the API for one of the Failed Items, I get the result of 'No such object in the index'.
Any clues for how to resolve this?
Many thanks!