Not sure if this is easily doable or not, but:
I am now using the large blocks setting on a couple of folders (which works very well :)) and I noticed that the progress overview appears to calculate it's percentage on a per file basis, not size basis. Last night I was trasferring a single file of about 3.18G: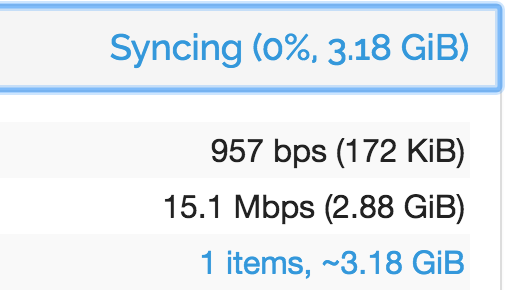 So as you can see from the above, even though ~2.88G of 3.18G was transferred, the progress percentage on the overview remained at 0% until completion.
Is it possible for this to be updated to reflect individual file progress?