Is there a way to highlight/select the files that have failed, so that I could take one collective action on all the files, instead of going to each file and taking the appropriate action one by one?
Example:

I've got 209 failed transfers. 95+% of which are invalid names.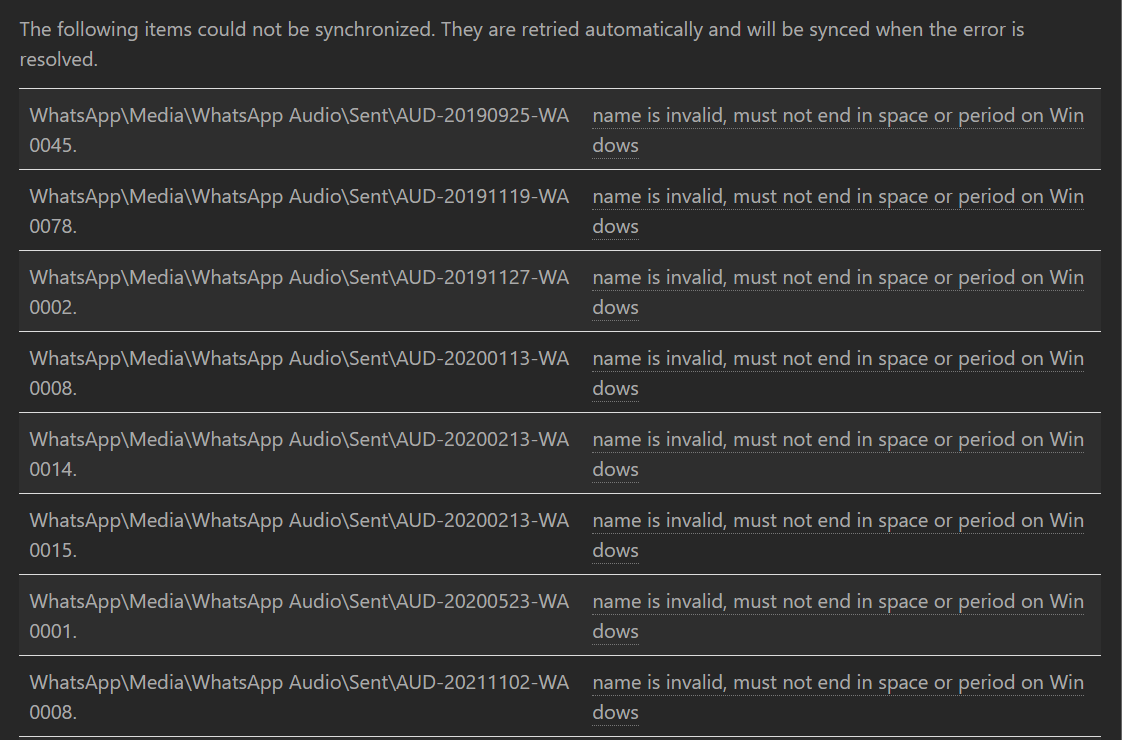 I'm able to "mass rename" all the files, but that would require me to have them all grouped together or selected. The problem is that these 209 erroneous files are a part of a 144,000 file transfer process, and are located in various places within those 144K files (different folder, and some are in the same folder, but among thousands of other files).

So, instead of going to one by one, is there a way to, maybe, simply copy them in the host device, but to a different folder "Troubling Files"? So that I could see them all and make the appropriate changes?
Or is there another approach, that maybe I have overlooked, and hopefully it's obvious and easy?
Note: Using SyncThing from Android to Windows 11. I apologise if this was already discussed, I've searched and browsed GitHub and the forum for similar subjects, but don't see any. Or at least, not any that I understand. I am a simple user, that relies on GUI