Hi,
I think I've discovered a bug in the official code. With all those follow symlink modifications disabled, I get the following error.
Node A: Linux SO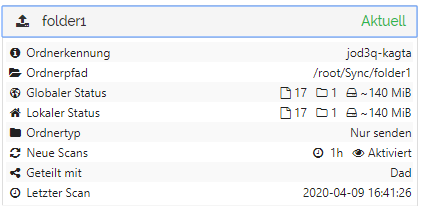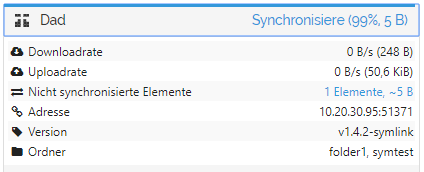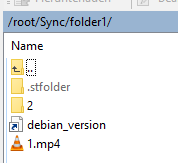 Node B: Windows SR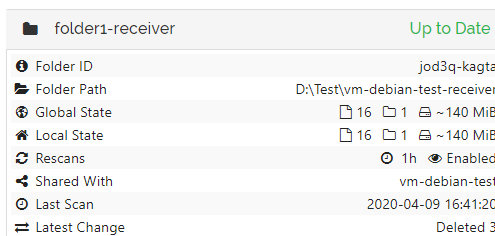 Log of B shows:
2020-04-09 16:42:20 Connection to 3QOA2NE-2HWMI54-7KDYVMP-KVXSSP7-QD4B52F-VCSIZN3-7ET6TTT-GPAJBAW at 10.20.30.95:51338-10.20.10.229:22000/tcp-client/TLS1.3-TLS_CHACHA20_POLY1305_SHA256 closed: protocol error: index: "debian_version": file with empty block list
I know from other topics you're currently hunting the reason why a block list could be empty. I think this is it. I've created a symlink on the linux side "debian_version" pointing to "/etc/debian_version".