Right out of the gate, let me clarify that I think Syncthing is doing what it should. I'm just a little concerned about what the GUI is saying. Essentially, my folders are synced, but the GUI says it still needs to sync everything on the remote device spec.
Here is the source folder on the source Syncthing deployment.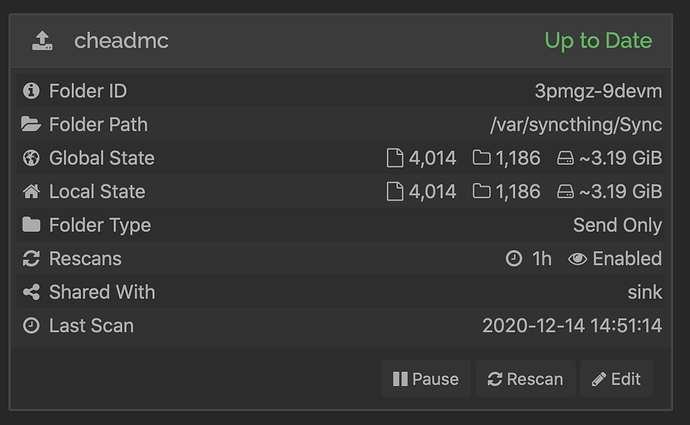 Here is the same folder on my data sink's Syncthing deployment.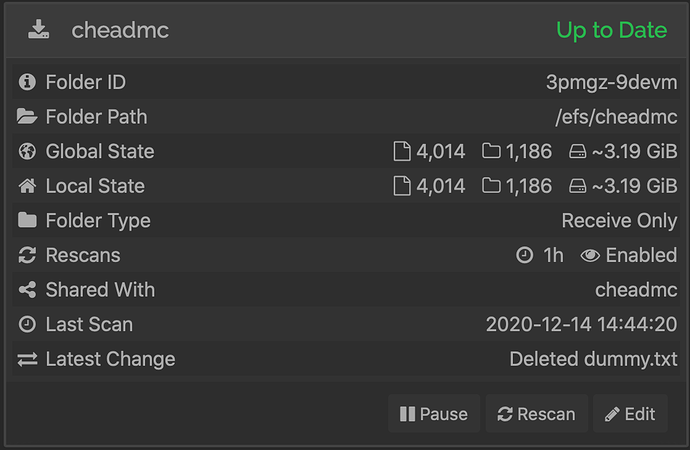 I tested syncing by adding and then removing a file dummy.txt on the source deployment, and it was added and removed on the sink deployment almost right away. What's bothering me is that, as shown below, it has syncing stuck at 0% for the remote device, even after restarting both Syncthing containers. Should I be worried, or is this one of those things that just resolves itself?