Hi, I'm using Synology to sync from my computer to my NAS.
As I know this warring "Syncthing should not run as a privileged or system user. Please consider using a normal user account."
The syncthing is using root permission, and it shows on Synology that the user and group are root. The problem is that with root file or folder users. After syncing, the Synology Drive can't index that files or folders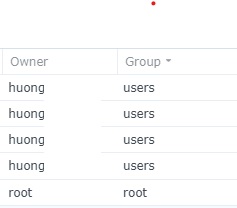 .
I have to change the folder owner manually to the user I use on Synology Driver so that it can index that folder or file that I synced. So, is there anyway to change the permissions of the user folder/file automatically, such as via Task Sheduler?