Hi,
Having successfully managed to get my android phone to sync, I can't for the life of me get my wife's Mac book Documents folder to sync. I keep getting a really unhelpful error message ". Operation not permitted"… What operation? is it the dot? See Picture.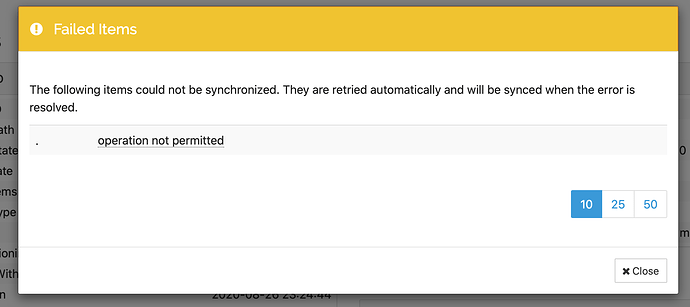 If I create a folder at the same level in the hierarchy as Documents, like "SyncTest" that works but the standard Documents folder does not.
Has anyone had any success using Syncthing to back up the Documents folder on a MAC? If you have please let me know.
Many thanks
Peter