Hi,
Syncthing works so lovely for me that I don't post often here !
But for few days I face a little mystery :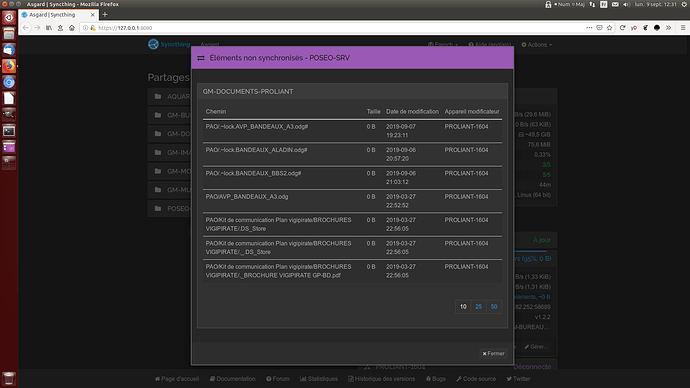 Those 7 files no longer exist on PROLIANT-1604, on purpose. So why does Syncthing still want to sync them ?
It does not seem to prevent any other sync'ing ( 6 computers, all at w1.2.2, win7, win10, ubuntu16.04 and 18.04 ).
Congrat's and bravo for Syncthing, anyway.